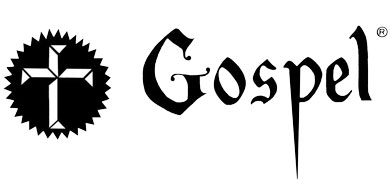 On the 8th day, God created Gospel guitars........
 
Your eyes immediately tell you that this is a real instrument of beauty! From the Custom Pearl appointments to the the unleashed power of the in-house hand wound pickups, and exclusive low friction "Shade" vibrato and bridge for stability and smooth action, the Gospel Guitar provides more than you would expect!
 
Bob Shade has been hand building these guitars for years on a custom order only basis. This Gospel guitar can now be yours for a price lower than you would believe!
 
You will never know just how luxurious the details and engineering are on the Gospel brand guitar until you see it and feel it. You and your audience will know, it is packed with power and truly delivers!
 
See why these guitars are mastery in motion with split second response with the promise of world class beauty and performance.
 
Coming soon: more models and artists!
Features
"Pearlescent White" finish with matching neck and head stock
Quality Rosewood fingerboard
Hand wound " Shade" exclusive "Ocean Pearl" pickups
Dazzling Custom Pearl appointments
Shade designed Vibrato and locking roller bridge 
Two way adjustable truss rod
Gold plated hardware
Includes deluxe Alligator case with burgundy velvet interior and gold hardware

ORDER NOW!